Bob the webbuilder builds and improves websites
Let Bob build your new website
A complete website from € 1695 (one time fee, excl. VAT)
Delivered fully working, incl. placing your texts and images
WordPress CMS so you can easily adjust everything yourself
Responsive design so your website looks great on smartphones too
Optimized for Google with the Yoast SEO plugin, SEO URLs etc.
Let Bob improve your website
Adjustments to your website (texts, images, colors, layout etc)
Install and set themes, plugins etcetera
Repairing your website after a hack or other problems
Website review : Let Bob check your website on SEO, usability etc.
Affordable hourly rate from € 75 an hour (excl. VAT)
Over 15 years of experience with building and improving websites
Allround website expert : WordPress, usability, SEO, HTML, CSS etc.
Excellent support 
Fast delivery: your new website can be online within a few weeks
Affordable prices and an excellent price / quality ratio
Who is Bob The Web Builder?
Bob The Web Builder is a Dutch website expert.
Bobs real name is Marcel Melis (1979), but Marcel The Webbuilder is much harder to remember (and a lot less fun) than Bob The Web Builder 😀
I built my first website back in 2003, and over time I learned quite a lot about everything related to websites. 
I love to use all that knowledge to build a great website for you, or improve your excisting website.
Don't hesitate to contact me for a free quote!
So what do Bobs clients say?
We're looking back on a very productive year with Bob The Web Builder. He developed 3 WordPress websites for our company, which really improved our appearance. Bob did an excellent job teaching us how WordPress works and made it easy to get new content online. Great job Marcel, we're really happy!
Marcel, Bob The Web Builder, has been my go-to guy for all my website related questions for a few years now. He always replies really fast and his rates are quite affordable. There has been no issue he couldn't solve yet, and thanks to his explanation and help I'm getting better in WordPress myself as well. Top notch developer, and a great human being to work with.  
Bob The Web Builder is really professional and great at his job: fast, knowledgeable, (customer) friendly and proactive. Our company has been using his service for years already and we're completely satisfied. 
Choose a real
website WordPress Divi Elementor
expert: these are the latest articles on Bobs blog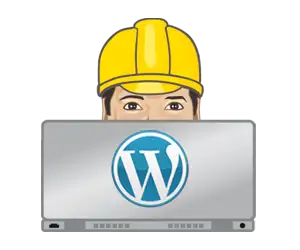 In the early days of WordPress, all you had was a textarea in the WordPress admin in which you could type text. You could make a word bold or italic, give it a color and you could even add an image, but that was about it. The rest of your sites look and feel was...
read more