Avada
has been the top-selling WordPress theme on the popular marketplace ThemeForest since its launch in 2012. And not only there; With nearly 600,000 licenses sold, it is one of the most sold WordPress themes in the world anyway. In this article, Bob tells you why Avada is so popular and what alternatives there are.
Fusion Builder – front-end page builder in Avada Live
 The Fusion Builder is the first reason Avada is so popular. The Fusion Builder is Avada's own page builder , and was one of the first page builders for WordPress at the time.
Avada made it possible for regular WordPress users to finally build a professional looking website, mainly thanks to the dozens of demo websites that allow you to import a complete website with 1 click. Just adjust the texts and you're done 🙂
In August 2019, Avada 6.0 was launched under the name Avada Live, finally making the Avada page builder a real front-end builder (it was only available in the back-end until then) so you can see the changes you make immediately as your visitors see them.
The old block builder that made Avada so popular is still available (it's called "wireframe view" now).
A smart move, although I don't expect many users will prefer that wireframe view since the front-end builder works very pleasantly and intuitively.
Avada offers a very wide choice of modules, called elements in Avada.
There are more than 60 of those elements available .
Besides the standard things like a title, text block, image, gallery and button element, we also find testimonials, pricing tables, recent posts, various counters, a flipbox element, etcetera.
Most elements look fine "out of the box", which is a good thing because the number of (styling) options is quite limited .
You can't do much more than adjust the color and set an animation for most elements, although a number of elements do offer some extra options (color filters for an image, choice of 2 styles for the testimonials, set which parts you want to display in the message overview).
The title element deserves an honorable mention, as it also allows you to create a rotating title (where one or a few words of the title change) as well as an animated title (where there is e.g. a circle around 1 word appears).
The structure of the page is formed by containers, which can consist of 1 or more columns. At the container or column level, you can set things like a background image, shadow, borders, padding and margin (which you can just drag to the desired value), but not for elements themselves (usually). The question is of course if that's a problem or not; most of the things that I regularly use in my designs can also be easily created in Avada.
I had to get used to the way Avada handles text blocks. I'm used to having a separate "styling" tab where you can give the text a different layout, but that's missing here. Instead, you have to select the text, after which a toolbar will appear where you can adjust the typography, color, etc. (see image below).
Where the title element deserves an honorable mention, the sliders that come with Avada deserve their own heading 😉 The default slider in Avada itself isn't that special, but like with many themes on ThemeForest, Avada comes with 2 free premium sliders – LayerSlider and Slider Revolution . Those are 2 of the most popular and advanced slider plugins in the world, with which you can create beautiful sliders with lots of animations, multiple layers and so on. A huge added value; if you would have to buy a seperate licence for those sliders, you would pay almost the same amount as you pay for Avada itself.
One of the things I've always loved about Avada are the extensive theme options. They let you can set an incredible amount of options, including:
The default typography for each section (paragraph and headings, but also different typography for the menu or footer headings)
The default layout of icons, texts, etc. of a large number of elements
Things like the default number of posts in a slideshow or related posts
What the search results page looks like
The number of products and columns for the shop page
And so on
Fortunately, the theme options – just like the elements – have a search function so that you can easily find what you're looking for.
The theme options have also been moved to the front-end since Avada 6.0, so you can immediately see the effect of your adjustments.
Demo websites and library
I already mentioned it at the beginning: Avada comes with dozens of complete demo websites (almost 80 at the time of writing).
Almost all of these demo websites are aimed at a specific niche; there is a demo site for a restaurant, taxi company, bakery, hairdresser, driving school, podcast, cleaning companies, healthcare and so on. So they're really built for small businesses, and most of the demo sites are really beautiful.
Each demo website consists of several page templates, but unlike most other page builders, Avada does not allow you to import 1 specific page template. Well, it is possible, but in that case, you can only import the layout without the images etc.
If you also want the images etc., you'll have to import the entire website. That's not a problem if you are creating a completely new website; that way, you have your entire website ready with 1 click, including all pages, contact forms and so on.
You can also store any container, column or element in the library, so that you can reuse it elsewhere on the site later. You can also save each item as global, which means adjustments on one page are automatically applied to all other pages where that particular global item is used.
Since version 6.2, Avada also includes a real theme builder, which makes it possible to create templates . With a template, you only have to make the design of your pages or messages once, and with the help of dynamic content, the correct data is loaded per page. So you create a design in which you set where you want the title, the featured image, the text itself and so on. Then WordPress looks in the database to see which title, featured image and text the current page has and fills them in the right place.
You can also design things like your blog page, search results, 404 page, header and footer and even WooCommerce pages exactly the way you want it.
Responsive design options
An Avada website looks fine on mobile without any adjustments, but if you want to control the way it looks on tablet and mobile yourself, you can. In the toolbar, you will find a desktop icon, which will let you view a page at no less than 5 different resolutions: desktop, tablet landscape and portrait and mobile landscape and portrait. You can even set the breaking point for different parts, for example from which resolution the mobile header is shown and from which resolution columns are stacked instead of next to each other.
Unfortunately, the responsive settings kind of stop there. In other page builders, you can usually set things like the size of the font, the background, the text alignment, padding and margin and so on per device, but Avada only let's you show or hide parts on certain devices. Of course, you can make a copy of the element in question and optimize that copy for mobile, but then if you change something you have to do it in 2 places. Not unovercomeable, but not very convenient either…
The price for an Avada license is $ 60.00. That is a one-time price including lifetime updates,  for 1 website. Support is limited to 6 months after purchase.
Avada has always been a very popular theme, but feature wise, it hasn't really been able to compete with the new generation of page builders in the past few years (see below).
Their new front-end page builder changes that however; although the styling options are still a bit limited, you get a lot of bang for your buck.
The 2 included premium sliders alone are very worthwhile, and if that wasn't enough, you also get a license for Advanced Custom Fields pro (valued at $ 49 per year).
Especially if you only want to build a website for yourself, Avada is a great choice that will quickly get you a professional looking result.
I would not recommend Avada for professional web builders, since you need a new license for every website and the possibilities are a bit more limited than with some other page builders (although you can add custom CSS everywhere, as well as a class or ID ).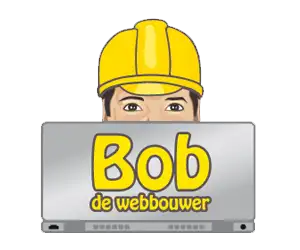 Need help with your website?
This article is written by Bob the webbuilder, an allround website expert who blogs regularly about all kinds of subject to help you build your website. Do you need help?
Hire Bob to build your website or improve your existing website. 
What alternatives are there to Avada?
Elementor is not a complete theme but a separate page builder that you can use with almost any WordPress theme, and just like Divi, it's packed with innovative features. In fact, Elementor is often the first to introduce a major feature such as a theme builder, WooCommerce builder and popup builder.
With more than 5 million installations, Elementor is the most used page builder in the world, but that comparison is not entirely fair because the basic version of Elementor is completely free. If you also want the theme builder and a number of elements such as sliders, pricing tables, flip boxes and a post element, you need the Pro version of Elementor, but the free version can also compete with Avada and other premium builders.
Just like Avada and Divi, Elementor is also completely front-end.
Just like with Divi, you can also set quite a few (styling) options for each element with Elementor, also separately for hover and mobile (but not as many as with Divi). The latter also applies to the standard designs – Elementor also comes with a number of pre-designed sections (= containers) in addition to complete page layouts (only in Pro), but both are less in terms of quantity and design quality than in Avada and Divi.
With a price of $ 49.00 per year for 1 website, the pro version is a lot more expensive than Avada in the longer term. If you want to use Elementor Pro on multiple websites,
you pay $ 199.00 for the first year and $ 149.00 per year thereafter.
Related Posts