If you know me a bit, you'll know I love
Divi
. This website is built with Divi, and most of my clients websites as well. However, even though the Divi Builder is great, the Divi theme isn't… there are way better themes out there, even free ones. Sure, Divi's Theme Builder improved that a LOT, but it's still far from perfect.
So why don't I just use a different theme then? Well, there are some things that only work in the Divi theme. For example, I like to stick the module settings panel to the left.
Can't do that in another theme. I also always change the default colors in the color picket to match the project colors. Can't do that either with another theme.
And I add code in the integration tab regularly (e.g. Google Analytics so I don't have to use a plugin for that) etcetera. So yeah, I'm kindda stuck with the Divi theme.
Divi mobile menu done right
One of the main flaws in Divi is the lack of a proper mobile menu builder. Sure, the default mobile dropdown does the job, but it's not customizable at all. Divi Toolbox gives you the power to design the mobile menu exactly the way you want it.
Do you want your mobile menu to slide in from the right, like most modern themes do?
Divi Toolbox let's you do that. Rather have it fade in? No problem. Scale in, flip in from the left, swing in from the bottom? Sure. And you can even choose another effect to close the menu.
You can also choose the way the hamburger icon changes to an X (another thing that's missing in Divi), and style the hamburger the way you want. Not just the color and size of it, but even the thickness of the hamburger stripes and how far they're apart.
Another problem with the default Divi mobile menu is that all submenu item are visible by default. If you have a lot of submenu items, the menu becomes totally unusable. With Divi Toolbox, you can choose to collapse the submenu items by default, as I did in the screenshot on the left.
One of my favorite features though is that you can add anything you want in the mobile menu. There are a few popular things you can just switch on, like a search bar, social media icons and shopping cart, but you can also add a widget area above and below the menu itself 😮
Which brings me to the next Divi Toolbox feature you're gonna love… but not before I've told you that Divi Toolbox let's you set your own mobile breaking point ( 😮 again).
By default, Divi switches to the mobile menu at 980px, but with Divi Toolbox, you can set that to any breaking point you want. That way, you can show the mobile menu on tablet in landscape view as well
(or even on desktop too if you want), or keep the desktop menu in tablet portrait view.
Use Divi layouts everywhere
Since the Divi Theme Builder arrived, you can already build your own layout for the header, footer, blog template etcetera, so this feature may not look that exiting at first.
However, this is still a very powerful feature. It essentially adds a shortcode to all your layouts in the library, with which you can add your Divi layouts in places you normally can't.
To begin with, you can put any Divi layout in a widget. And like I've written above, you can add widgets to your mobile menu… so you can add any Divi layout to the mobile menu!
But that's not all… you can also use the shortcode to add any layout to another module, like the toggle module or tabs module!
Enhance the default header and footer
Not just the mobile menu gets WAY better with Divi Toolbox – they've put in some enhancements for the desktop header as well. You can have a fancy hover effect, pimp your submenu, set a different logo for the fixed header, move the content below the fixed header, add a CTA button to the menu.
For the footer, you can stick it to the bottom, hide it until the user scrolls down and customize the back to top button.
Most modern themes let you choose between a number of different blog layouts, but not Divi. You could build your blog template with the theme builder and choose to have a grid layout instead of all the post under each other (that's what I use on my blog), but that's about it.
Divi Toolbox let's you choose from 9 different blog layouts (3 of which are just grids with a different number of columns but still). You can customize the typography and colors, hide the excerpt, add or hide the "read more" button and change its text and styling, remove the sidebar from archive pages and from a single post (I never understood why I can't choose a full width layout in the Divi Theme options), add an overlay and zoom effect for the featured image etcetera.
You can also pimp the default single post template, and add things like an author box, related posts and links to the next and previous post. You can even style the comment section!
Other Divi Toolbox features
The features above are my favorite ones, but Divi Toolbox offers hunderds of customization options. A few more notable features are:
Change the number of columns on tablet and mobile by adding a CSS class: by default, Divi will make all columns full width on mobile. Most of the time, that's a good idea,
but sometimes you would rather keep 2, 3 or 4 columns on mobile. With Divi Toolbox, you can just add a class to the row where you want to keep multiple columns and you're done.
There's also a CSS class to change the column order on mobile for a specific row.
If you set a parallax effect for a background on desktop, you can add a CSS class to keep that on mobile as well.
There's a switch to hide the projects post type. I never use the projects post type so that's a welcome addition. You can also change the "projects" name to something else.
You can upload custom font types in Divi, but for security reasons, you can't upload TTF and OTF files by default. Divi Toolbox has a switch to allow those.
The same goes for SVG files.
There's a cool particles background option that responds to the visitors mouse or finger, and a cool 3D tilt on hover effect.
Divi Toolbox lets you style the scrollbar of your website.
You can also use a Divi layout as a popup, but only on click – no automatic triggers like time delay, scroll percentage or exit intent.
Divi Toolbox has 2 licence types; with the regular licence, you may install Divi Toolbox on 1 website, and with the extended licence, you can use it on an as many websites as you want.
The regular licence has a one time fee of € 49 and the extended licence costs € 169. Both these licences come with lifetime updates, but support is limited to 6 months.
Alternatively, you could buy a licence on Divi Marketplace for $ 89 per year, with unlimited websites and support.
With the introduction of the Divi Theme Builder, most features in plugins like this became obsolete. I can add a CTA button to the header in the theme builder as well, stick the footer to the bottom too, customize the blog and single post template etcetera. But for most websites, the default Divi header, footer and blog layouts are fine – especially if you tweak them a bit. And tweaking them with a plugin like Divi Toolbox is a lot faster than building all those elements in the theme builder yourself.
For me personally however, the Divi mobile menu builder alone was enough reason to buy a licence. Everything else is just a bonus to me 🙂
And the user Interface is just as beautiful as the Divi Toolbox website (click on the "view demo" link), which is made with just Divi and Divi Toolbox – no other plugins or custom CSS.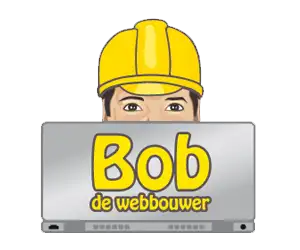 Need help with your Divi website?
This article is written by Bob the webbuilder, an allround website expert who blogs regularly about all kinds of subject to help you build your website. Do you need help?
Hire Bob to build your website or improve your existing website.
This article contains affiliate links. That means I get a compensation when you buy Divi Toolbox via a link in this article. The price you pay is still the same so it won't cost you anything, but it will help me to help you with these kind of free articles. So if you're going to buy Divi Toolbox, I would really appreciate it if you use
this link
🙂
Aren't you going to buy Divi Toolbox, but still want to help me out? Then I would really appreciate it if you would make a small, one time donation via the button on the right 🙂
Related Posts