With over 4 million active installs,
Elementor
is one of the most popular WordPress page builders around. That's not surprising though, because both the free version and the pro version are very extensive and user friendly. In this comprehensive Elementor review, I'll tell you what you can do with this page builder and whether the pro version is worth its money.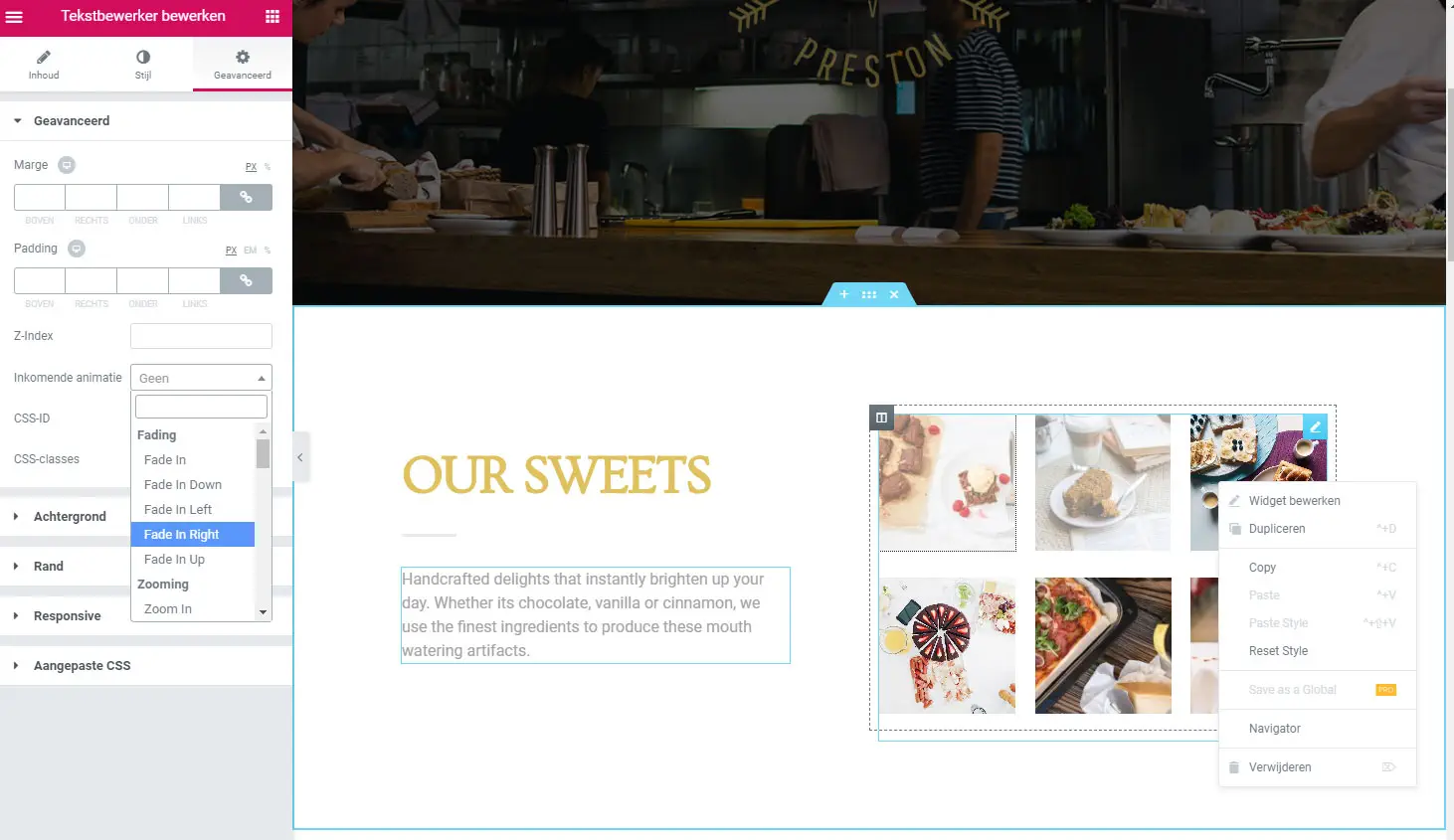 I've always been very impressed with Elementor, because it is the most comprehensive free page builder I know. Elementor is a plugin that you can use with virtually any theme, and the free version has a lot of advanced features that you would normally only expect from premium page builders. How about:
Animations
Shape dividers
Filters, blend mode and overlay colors for images
Text and box shadow
Google Fonts and Font Awesome icons
Library where you can store pages so you can reuse them throughout your site.
Hunderds of professionally designed page and section templates you can use. 
Elementor widgets
Widgets is the – somewhat confusing – name Elementor uses for its modules.

 Of course

, all the standard elements are present, such as:
Text block
Image
Video
Heading
Button
Icon
Google Maps 
Image gallery
Counter
Progress bar
Testimonial
Tabs
Accordeons
Social media icons
You can choose from about 30 widgets from Elementor itself … but you can also insert any widget from WordPress itself, or a widget created by a plugin!
That is really a unique and very useful feature, which I would like to highlight in this Elementor review. WordPress has 17 widgets by default, with which you can insert text, an image, an audio or video clip, a list of your most recent posts, a nav menu or a search bar. However, you can only add widgets in special "widget areas". Where those widget areas are located differs per theme, but in most themes you can only add widgets in a sidebar and in the footer. With Elementor however, you can add a widget anywhere on the page!
You can't only embed the default WordPress widgets, but also all widgets that are added by plugins or your theme! For example, the popular webshop plugin WooCommerce adds price, product and category filter widgets, which you can place anywhere on the page with Elementor. Very cool!
Styling options
Each module offers an excellent number of styling options. In addition to the aforementioned advanced options such as animations and text / box shadows, you can of course also set the background, where you can choose from 1 color, a gradient or an image – with or without an overlay color. With sections, you can also choose to use a background video.
You can also set the width and height of each element, add a border (with rounded corners if you want), adjust the margin and padding, adjust the color and determine whether an element should be aligned left, right, centered or filled out. If you're handy with CSS, you can also add a CSS id or class, as well as adjust the z-index.
All of this can not only be set for the standard view, but also for the hover view (what it looks like when you hover over it with your mouse) and things like alignment, padding, margin, dimensions and font size can also be set separately for tablet and smartphones. Of course, you can also choose for each element which screen sizes you want to show or hide.
Flexible layout
As mentioned earlier in this Elementor review, the layout of a page is made up of sections and columns, containing the widgets. This gives you a really nice flexibility, because you can add up to 10 columns and within a column you can also work with "nested columns", columns within another column. You can easily adjust the width of a column simply by dragging it to the desired width.
Made a mistake? No problem!
Did you make a mistake? No problem, because with Elementor, you can probably restore it easily. In addition to undo and redo features, Elementor uses the standard revision system of WordPress, so you can quickly restore an earlier version. And thanks to the auto save function you never lose too much work.
Elementor Pro review
As you have read above, Elementor is a very comprehensive and user-friendly page builder. And the best part is, everything I've discussed above is in the free version!
However, there is also a paid version, Elementor Pro. What features does Elementor Pro offer, and is it worth its money? You read it in the Elementor Pro review below!
Theme builder : edit every part of your website
The free version of Elementor is a page builder.
This means you can only edit the content of your page: the texts and images of your posts and pages.
 However, you can't edit 
the header, footer, blog page, 404 error page etc.

Elementor Pro though is a complete theme builder, which lets you edit all of the above. Do you want to have the search bar in your header or your nav menu in a different location? Elementor Pro makes it possible! Do you want a featured image in your blog overview? Or do you want your WooCommerce product images under the price?
With Elementor Pro you can set it all!
You store all these things as templates, so that you can easily edit them later.
In addition, Elementor lets you choose where you want those templates to appear:
for example, you can specify that a particular header should only appear on WooCommerce pages, or only on posts in the "news" category.
Dynamic Content: load data from the database
In this review of Elementor Pro, I have to mention dynamic content because it's a very important feature for a theme builder. For example, if you create a blog template, you set where the featured image should appear, where the categories will be, and of course the post content itself. Since all those parts differ per post, they must be dynamically read from the database. Dynamic content ensures that.
Another example is the product page of your (woocommerce) webshop; you can build a template and set where you want things like the product image, price, stock, description and reviews, and then all those parts are automatically read from the database per product .
All those separate WooCommerce parts are available as separate widgets, that you can organize in the same way as a normal page or post (ie with sections and columns).
Global widgets
In Elementor Pro, there's also a Global Widget feature. In the free version of Elementor, you can already store a section or a complete page in a library, so you can reuse it elsewhere on the site. For example, if you've created a section with a nice call to action button, you can save it to the library, and easily insert it from there into another page so you don't have to create that same button all over again.
But what if you decide after a few weeks that you want to make that call to action button green instead of orange? Or that you want to change the text on that button? Then, in the free version of Elementor, you will have to go through all the pages and manually adjust that for each button.
With Elementor Pro, you can also set a widget (the button itself) as a Global Widget. If you saved that call to action button as a global widget and change the color from orange to green? Then all other call to action buttons on your website are automatically adjusted. That saves a lot of time!
Unfortunately, it is not (yet) possible to save an entire section as a "global section". So if you want to change the background of the section, you have to visit all the pages.
Unfortunately, the free version of Elementor doesn't have a form widget, which is something almost every site needs. After all, every website should have a contact form.
There are plenty of other plugins with which you can add a contact form, but you want to keep the amount of plugins as little as possible to prevent bloat, conflicts and security issues. 
Elementor Pro does offer a form widget, and it's quite extensive. When you insert the form widget, it already comes with a basic contact form, and you can easily add or remove fields.
For each field, you can set whether it is mandatory, adjust or remove the label (the text above the field), set a placeholder (the text in the form) and indicate the width of the field (so you can place 2 or 3 fields next to each other). 
Although you cannot simply drag the width of the fields to the desired width like you can with columns, you can choose from 10 different sizes so there is plenty of choice.
Elementors form widget also gives you a lot of field types; next to a normal text field and e-mail field, you also have selection boxes, check boxes, radio buttons, a date and time field (with calendar, where you can even determine which period can be chosen), a file upload field (where you can indicate which file types are allowed, and their maximum size), a password field, an acceptance field (for conditions or privacy statement) and various anti-spam measures such as recaptcha and a honeypot field.
You can customize the styling of the label, fields, shipping button and notifications, and even customize the text of the notifications. You can also adjust the e-mail template (but this is not necessary in contrast to, for example, Contact Form 7), and determine what happens after the form is sent. For example, you can set an autoresponder or add a user to your MailChimp newsletter.
Popup builder
On of the latest additions to Elementor is their popup builder, with which you can – as the name says – build popup windows. In the popup, you can use any widget that you can also use on a page, such as images, texts, buttons, forms and so on. Then you can set various triggers to show your new popup, for example when the user scrolls, when he is on the page for a certain time or when he wants to leave the page (exit intend).
In addition, you can combine those triggers with various additional conditions: for example, you can only show a popup on the homepage or on a product page, or only to logged-in customers who have visited your website at least 3 times, or only to users that come from Google come and so on. A very powerful tool!
Social media widgets
Elementor Pro also includes a number of social media widgets, including social share buttons (with a choice of many networks, even WhatsApp, and square, rounded or circle icons), a Facebook comment box, a Facebook embed widget and a click to tweet box. Nice!
And even more widgets, templates and settings
In addition to all of the above, Elementor Pro comes with a number of additional widgets, including:
A pricing table widget
A price list widget
A flipbox widget, which lets you display other content with an effect on mouse over
An animated headline, where you can replace or accentuate certain words with some nice effects
Various sliders for photos, posts and testimonials
A filterable portfolio
Elementor Pro also has a role manager, with which you can set whether a certain user role has access to all functions of Elementor, or only to the content part (so not to the templates for the header, footer, etc.) and the possibility to add custom CSS with every part.
As if that is not enough, you also get dozens of extra professionally designed templates that include the pro widgets so that you can finish your new site even faster.
How much does Elementor Pro cost?
If you only need Elementor Pro for your own website, you pay $ 49.00 per year.
If you're building websites for clients, you can use Elementor Pro on 25 websites for $ 199 per year. For $ 499, you can install Elementor Pro on 100 websites.
Need a licence for more than 100 websites? Then you'll have to pay $ 999 per year with a 1.000 sites limit.
Elementor Cloud Website
In early 2022, Elementor introduced a new product, Elementor Cloud Website. This offers all the features and templates of Elementor Pro, but with Elementor Cloud Website, the hosting is also included! WordPress and Elementor Pro are already installed for you, so you can start building your website right away. Priced at $99 per year, Elementor Cloud Website is a very attractive option if you only manage 1 or 2 websites.
Conclusion
Elementor's popularity isn't without reason; they offer lots of features, lots of styling options and settings, yet it's still very easy to use.
When I first started using the free version I thought "why would anyone buy the premium version if you put all those features in the free version already?"
But I was mistaken, because when I was a pro bought a license for my Elementor Pro review, I found out that this version still offers a lot of added value.
Check out all the extra features of Elementor Pro here .
If you don't need the pro features, or if you're only building one website with Elementor Pro, I highly recommend it.
However, if you're building websites professionally, Elementor is pretty pricey and you're probably better of with Divi or Brizy (see below).
Their licence is way more attractive for professional web builders.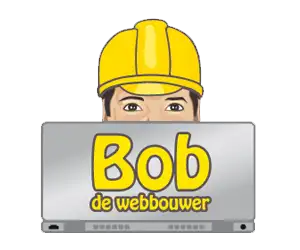 Need help with your website?
This article is written by Bob the webbuilder, an allround website expert who blogs regularly about all kinds of subject to help you build your website. Do you need help? Hire Bob to build your website or improve your existing website. 
Which alternatives for Elementor are there?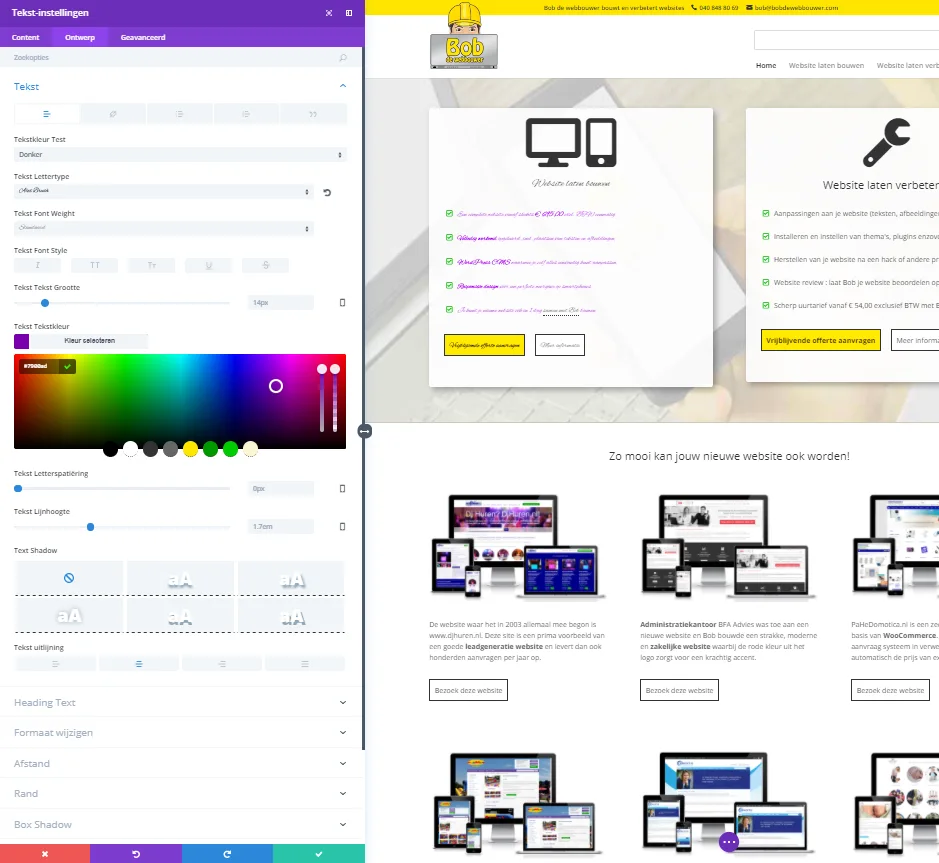 Divi is a premium WordPress theme, a complete theme with a built-in page builder.
However, the Divi page builder is also available as a stand alone plugin, just like Elementor.
Divi is arguably Elementor's biggest competitor and, like Elementor, Divi is also packed with innovative features.
With some things Divi is a bit earlier, such as with color filters and blend modes, copy / paste styles and the new transform effects, but Elementor was way earlier with more important features like a header / footer / template builder and WooCommerce builder.
I have created quite a few websites in Elementor, and I liked working with Elementor… but Divi is still my favorite page builder. This is probably because the interface is much more visual than that of Elementor.
For example, if you add a shape divider at Elementor, you see the name of that divider. In Divi, you just see an example of that particular shape. You simply drag margins and paddings to the desired width in Divi. And when setting a shadow, you can choose from 8 different styles, which you can then fully adapt to your wishes.
The color picker tool has – in addition to the defaults colors palette that you can set yourself – also a color pallet with the last used colors. A new sample site is added every week (each sample site consists of about 8 page pre-designed templates) and so on. Not all earth-shattering things, but those kind of small things makes me enjoy Divi more than Elementor.
And then there's the price… Divi doesn't have a free version, and Elementor Pro is a lot cheaper than Divi… if you only have 1 website. For web builders and others that build websites regularly, Divi's pricing is much more attractive. For $ 89 per year, you can use Divi on an unlimited amount of websites, and for just $ 249 you have an unlimited lifetime licence without yearly recurring costs. And with the button below, you even get a 10% discount on that 😉
You can of course also read my extensive Divi review first.
Brizy is, just like Elementor, a separate page builder plugin that works on the front of your website, and just like Elementor, Brizy also has a very extensive free version. Brizy is also actively being developed, but where Divi and Elementor are already really mature page builders, Brizy is still in its childhood; Brizy was only launched in May 2018. However, Brizy is already installed on over 60,000 WordPress sites, so that's quite promising …
Brizy distinguises itself by a user-friendly interface with a toolbar that appears above the element you want to edit, so you can edit most settings right there. With Elementor, you adjust all settings in a sidebar. That may seem less user-friendly, but I find it a bit more organized. Although I must say that I was also quickly used to the Brizy way.
At the time of writing, Brizy contains about 20 "design elements" (which Elementor calls widgets). That's a bit on the lean side, since Divi has 37 and Elementor Pro even more. Of course, Brizy does have the standard things like rows, columns, text blocks, images, buttons and even a contact form, but some advanced modules such as testimonials and price tables are still missing.
However, Brizy comes with a lot more pre-designed blocks (sections in Elementor), including a variety of pricing table templates and testimonial templates. The design quality of those is also way higher than those in Elementor, and you can easily insert these in your design and adjust them to your own wishes so you won't really miss those modules.
Of course the developers of Brizy need to earn some money too, so there is also a pro version of Brizy. Brizy Pro includes a really nice theme builder (headers, footers, templates),
a WooCommerce builder, a popup builder, dynamic content, image filters and premium designs, and A / B testing is on the roadmap as well.
This article contains affiliate links. That means I get a commission if you buy the pro version of Elementor through a link on this page. That won't cost you anything, but it does ensure that I can continue to help you with these kinds of free articles. So if you want to purchase Elementor Pro yourself, I really appreciate it if you do that via
this link
😉
Are you going to use the free version of Elementor, but still want to help me out? Then please consider making a small one-time donation via the button on the right 🙂
Related Posts