WP Bakery
has been one of the most used WordPress page builders for years already, not in the last place because this page builder is included for free with almost all themes on the popular WordPress themes marketplace
ThemeForest
. Despite this, most web builders prefer not to work with WP Bakery. Let's see if they're right 😉
WP Bakery comes with a good 40 elements (also called "modules", "widgets" or "blocks" in other builders), which is a good number.
The page layout is made up of sections and rows, where the rows can consist of multiple columns. That's all pretty standard. In those columns, you can add elements such as a:
Text blok
Image
Icon
Divider
Facebook like button
Button
Video player
Google Maps
Post grid
Post slider
Image grid
Image slider
Accordion
Tabs
Various charts
Although the number of elements is comparable to other builders, there are a bunch of "double" elements between them. For example, there are 3 different elements to add a divider: 1 for a normal divider, 1 for a zigzag line and 1 for a divider with text in it. There are also 3 different elements for graphs; a pie chart, a donut chart, and a line chart. There's a post grid, but also a masonry post grid and a post slider. You can also use the default WordPress widgets.
Most of the elements are useful and will be used regularly, but I do miss some elements like pricing tables, testimonials, counters and a contact form.
The setting options did not disappoint me at first. For example, you can:
Set a parallax or video background for a row, make a background image full width and / or full height, and force the columns to be the same height.
Adjust the column width separately for tablet and mobile, or hide a column on certain devices.
For a button, among other things, set the colors, add an icon and set the alignment.
For an icon, choose from quite a few icons, including all font awesome icons and materials icons, set a background (for example a circle or square), choose the size (but only from 5 standard sizes) and set a link.
In a gallery, of course select the images, but also choose from 3 sliders or a grid view, and what should happen when an image is clicked (for example open a lightbox).
In a post grid, choose what should be displayed (posts, but also other post types such as pages, products or even a custom post type), how many items per page are shown and in how many columns, quite extensive sorting options, and you can even add a front-end filter. However, I couldn't find a setting to show metadata such as author or date, adjust the length of the excerpt, hide the featured image, or change the button color.
For tabs, add any element under a tab and set the color of the tabs (where you can only choose from 17 standard colors, so no custom color).
Styling options in WP Bakery
Most page builders offer a separate "styling" tab with pretty much the same options for each element (sections, rows and modules). WP Bakery also has such a tab, but the settings there are very limited.
You can only set a border here (color, style and radius), a background and the margin and padding.
No shadow, typography*, minimum and maximum width and height, filters, transformation effects, positioning and so on.
Under the general tab, you can set an animation for each element though.
* Some elements have more typography settings. For example, with the custom heading element you can decide which font you want, using Google Fonts (with preview!), But things like line height, letter spacing, text shadow and text transformation are still missing there as well.
With modern page builders, you can adjust everything in the front of the site, so you immediately see what a certain adjustment looks like to a normal visitor of the site.
WP Bakery also has a front-end editor, but this works less well than with other builders.
For example, if you set a different color in another builder, you will see that adjustment happen live. So while you hover the mouse over the color picker, you will see the color change.
In WP Bakery, the settings open in a popup, you choose a color, you have to click the "save" button and then the page reloads automatically so that you can see the effect of your change. You don't like the chosen color? Then you have to choose another color, click the "save" button again and so on.
None of that is insurmountable, but if you are used to a real front-end builder it works a lot less intuitively, and a lot slower as well.
Most of the popular page builders now also offer complete theme builder functionality. That means that you can not only edit the content of the page itself, 
but also the header and footer, and create templates that allow you to design a standard layout for things like posts or products yourself.
WP Bakery does NOT offer any theme builder functionality, and therefore you can only design the content of the page itself.
A license to WP Bakery costs $ 64 for 1 site, including lifetime updates and 6 months of support.
But as I said at the beginning, WP Bakery is included for free with most themes at ThemeForest , and since such a theme is often cheaper than a single
WP Bakery license, you better go for that. Especially since many of those themes also come with other premium plugins, such as Slider Revolution.
I was positively surprised by the many possibilities of elements such as the post grid, and the fact that you can add each module under a tab.
Also nice elements such as the various diagrams are not often seen in other page builders .
However, that does not outweigh the disadvantages of WP Bakery, such as the lack of theme builder functionality, the less efficient front-end builder and the limited (styling) options.
There really are better page builders available (see below).
However, I don't think WP Bakery is as disastrous as some web builders claim, so if you see a nice theme on ThemeForest with this builder, you don't have to write it off immediately.
I do recommend checking the alternatives below first though.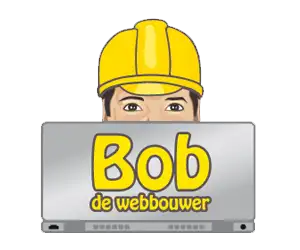 Need help with your website?
This article is written by Bob the webbuilder, an allround website expert who blogs regularly about all kinds of subject to help you build your website. Do you need help?
Hire Bob to build your website or improve your existing website. 
What alternatives are there to WP Bakery?
WP Bakery vs Avada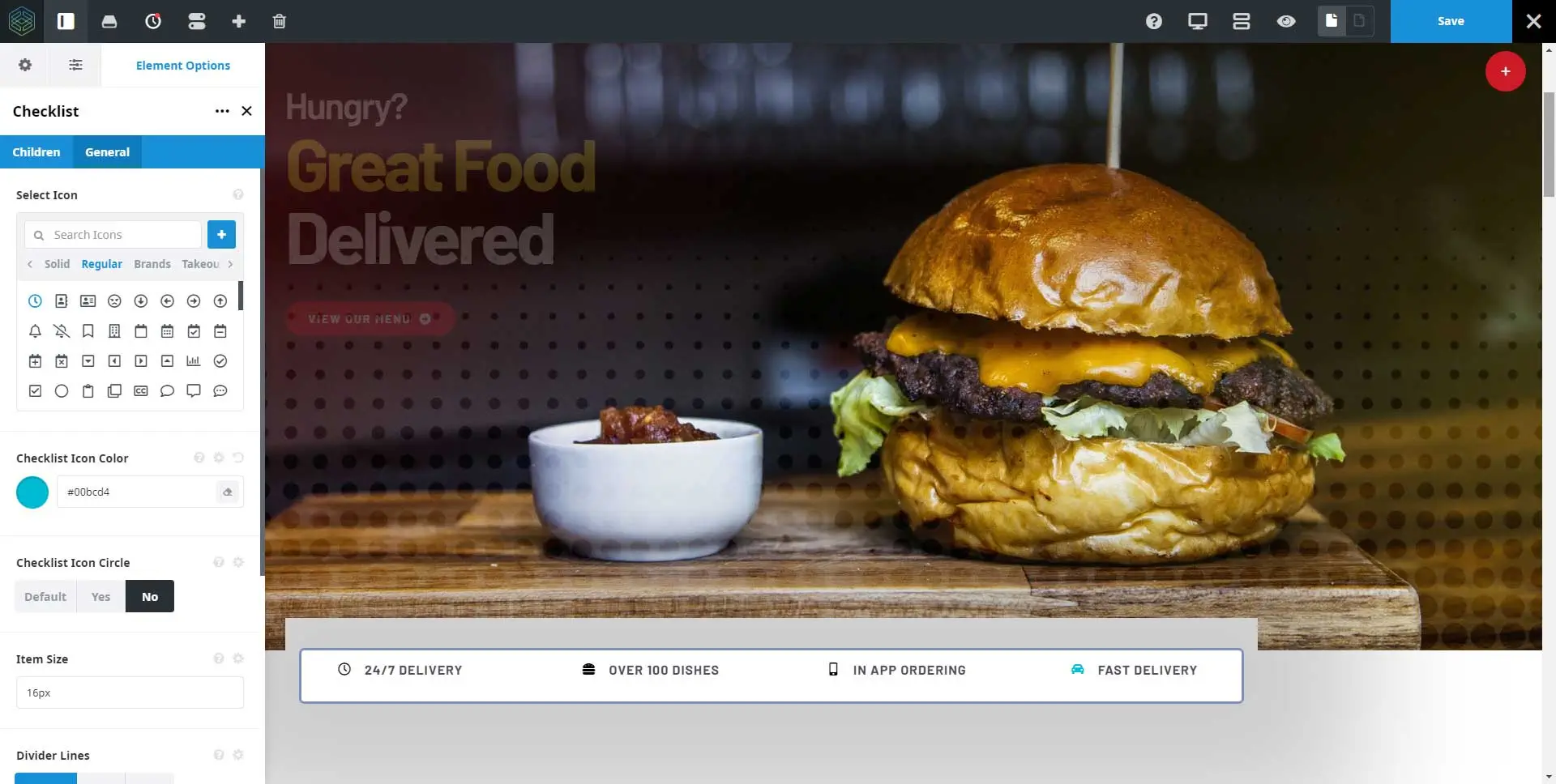 If you are familiar with ThemeForest, you probably also came across Avada already, as it's the most sold theme of all time on ThemeForest. Unlike most ThemeForest themes, however, Avada does not use WP Bakery, but its own page builder called Fusion Builder.
Unlike WP Bakery, the Avada page builder is a real front-end builder, in which you can see the effect of your adjustments in real time. In addition, Avada is also a real theme builder, with which you can also build a custom header and footer, as well as templates for things like pages, messages and even WooCommerce pages.
So you CAN design everything yourself, but you don't HAVE to; Avada comes with about 80 "demo sites" that you can import right away.

One of the best things about Avada is their extensive theme options, where you can tweak literally hundreds of options to your likings. Fortunately, those theme options have a powerful search function that allows you to quickly find the desired option. You set those theme options also front-end, so you immediately see the effect of your adjustments.
Avada's design options are (much) less extensive than those of Divi or Elementor (see below) though; For example, in Avada, you won't find color filters, shape dividers, transform options, etcetera, and although you can set hover options and animations, they are quite limited.
Avada is available exclusively through ThemeForest, and a license costs $ 60.00 including lifetime updates and 6 months of support. For that price, you also get some nice premium plugins like Slider Revolution and ACF Pro. However, you do need a new license for every website. If you only want to build 1 website, Avada is very attractive, but if you want to create multiple websites, Divi becomes cheaper after a few sites already.
Obviously, given the choice between Avada and WP Bakery, I would definitely go for Avada.
Elementor is not a complete theme, but a separate page builder plugin that you can use with almost any WordPress theme – just like WP Bakery.
Like Divi and Avada, Elementor is also being actively developed, and they are often the first to release important features such as a theme builder, WooCommerce builder, popup builder, global colors and so on.
Elementor also has a real front-end builder, and comes with a large number of standard designs as well.
Elementor is very daring to Divi in terms of possibilities and ease of use, but has 1 huge advantage:
Elementor is completely free!
That is, the (very extensive) base version. There is also a pro version with many more features and modules. For example, in the basic version you don't have (contact) forms, sliders,
a portfolio module or price tables, things that are standard in Divi. The theme builder, WooCommerce page builder, popup builder and a number of other features are also only available in the pro version. The pro version isn't really cheap at a price of $ 49.00 per year, but certainly not too expensive.
For that amount you can only install Elementor Pro on 1 site. Elementor also has licenses for multiple sites, but then it quickly becomes a lot more expensive.
This article contains affiliate links. That means I get a compensation when you buy one of the page builders mentioned in this article. The price you pay is still the same so it won't cost you anything, but it will help me to help you with these kind of free articles.
So if you're going to buy one of the page builders above, I would really appreciate it if you use the links on this page.
Are you going to use Elementor or another free solution, but still want to help me out? Then I would really appreciate it if you would make a small, one time donation via the button on the right 🙂
Related Posts