A while ago, I came across WP Page Builder, a new page builder plugin by Themeum. It was first released in September 2018, and has about 6000 active installs on WordPress.org. That's not bad, but it's also not a real excited number. Brizy, another page builder that launched just a few months earlier, is at 60000 active installs, 10 times as much.
Maybe that's because Brizy has a totally unique user interface, while WP Page Builder feels a lot like Elementor. Or maybe it's because Brizy has a more active development team. Or better marketing. Or… I don't know, but what I do know is that I really liked WP Page Builder when I first tried it. It feels really intuitive (maybe because it feels so much like Elementor) and I didn't really miss any features at first glance.
Last week, I saw a great lifetime deal for WP Page Builder (and I love a good lifetime deal 😉 ) so I decided to buy that and dive a bit deeper in and write a review about it.
Here we go!
WP Page Builder user interface
So as you can see, WP Page Builder looks about the same as Elementor on first glance. Like Elementor, they have a left sidebar with the widgets (Themeum calls those "addons"), a search bar at the top, and the widgets from WordPress itself at the bottom. You can drag and drop such an addon to the desired place on your page – which also works exactly like with Elementor.
When you hover any element, a toolbar appears. In that toolbar, you'll find icons to drag the element elsewhere on the page, hide it (you can hide an element on certain devices in the settings), delete it, duplicate it and edit it.
In the row toolbar, there's also a button to save the row in the library, and arrows to move it up or down more easily, and in the column toolbar, you can also add another column (up to 10 columns per row!) and you can also add an inner row in a column.
When you click on the edit icon, the settings open in the left toolbar, divided into 3 tabs (general, style and advanced). Hmm, where have I seen that before 🙄
So yeah, WP Page Builder feels a lot like Elementor. Is that a problem? Not in my opinion! Some critics feel Elementors interface looks a bit outdated, but I always found it to be really intuitive and user friendly, and that goes for WP Page Builders interface too. I even prefer an icon bar like this over Elementors right click menu, and in WP Page Builder you can even drag your padding to the desired value – something Elementor doesn't have. 
WP Page Builder comes with almost 30 addons in the free version. All the basics are there: you have an addon for a text block, an image, a video, a button, a carousel, an icon (font awesome and another icon library), a progress bar, an animated counter, a feature box, a pricing table, a testimonial etcetera.
There are also some more advanced addons that you normally only find in the premium versions of page builders, like a contact form, a flip box and a post grid. 
The amount of options for each element is quite impressive too. For example, when adding an image, you can open it in a popup, set it's width and height (in px, em or %), a border, border radius, box shadow, overlay, animation etcetera.
You can also hide an element for mobile, tablet or desktop, set a CSS ID, class and
z-index, and even add custom CSS.
For a lot of addons, you can also choose between multiple layouts. For example, for a testimonial, you can choose to have the image above the text, or below the text, or left to the name etcetera.
Some things are a bit confusing; some settings for things like overlay, border and opacity are under the style tab, but some other settings for the same things are under the advanced tab. 
You also can't edit the text by clicking and typing, you can only edit it in the sidebar. However, you can customize the typography for any text or heading element, including Google Fonts, text transform, font style. font weight, color, spacing, line height etc. 
As said before, you can drag the padding to desired width or height in the visual builder itself, but you can also do it in settings panel. You can also set a margin there, and you can have different padding and margin on tablet and mobile. That also goes for things like font size, border-radius, line-height etcetera.
Just can any page builder, WP Page Builder comes with some pre-designed templates to get you started. At the moment, there are 5 layout bundels in the free version of WP Page Builder. Each of those layout bundels contain 3 page layouts, that you can import with the click of a button. 
The pro version of WP Page Builder had 26 more layout bundles, and the pro layout bundles contain 6 to 8 individual page layouts each. 
Next to the full page layouts, WP Page Builder also comes with a few dozen of blocks, which are pre-designed rows. Those blocks are divided in 6 different categories;  feature, testimonials, team, call to action, pricing tables and content. Each category offers a nice selection.
There's also a library to which you can save your own designs, but at the moment, you can only add a row to the library, so not an individual customised addon or column. There's also no global option, which let's you adjust a row design site-wide.
WP Page Builder also offers a pro version. As said before, the pro version unlocks access to 26 pre-designed layout bundles, and you also get a few extra addons:
Shortcode addon
Google Maps addon
Table addon
Price list addon
Animated Heading addon
Instagram addon
Advanced List addon
Divider addon
Timeline addon
Card addon
Even though there are some cool addons and some beautiful designs, you can't compare this with the extra value the pro version of Elementor brings. With Elementor Pro, you get a complete theme builder that let's you build templates for your header, footer, blog page etcetera, a popup builder, a WooCommerce builder, dynamic content, more than 20 extra widgets (=addons) and also a lot of pre-designed layouts. 
WP Page Builder doesn't offer any theme builder capability yet, no addons for WooCommerce, no popup builder etcetera. 
Even though the pro version of WP Page Builder doesn't offer as much value as Elementor or some other competitors, their pricing isn't too high either. A single site licence costs $ 39 per year, and an unlimited site licence costs $ 99 per year.
For a single site, the difference with Elementor is just $ 10, but for an unlimited site licence, the difference is $ 100. So you don't have a theme builder then, but you can just use a theme with a built-in header and footer builder like Neve or Customify.
Those themes also offer multiple blog and WooCommerce layouts to choose from.
I also got quite excited to see the switch at the top; as I said before, I love a good lifetime deal 🙂 But that excitement didn't last long when I toggled that switch…  
A single site lifetime licence will cost you $ 299. That's almost 8 times the yearly fee!
For a 5 licence pack, the price is $ 399 (almost 7 times the yearly fee) and for the unlimited licence, they charge $ 599 which is 6 times the yearly fee. In my opinion, that's ridiculous!
I own quite a few lifetime licences, but I never paid more than 3 times the yearly price. Who knows what the internet will look like in 5 years time? Maybe Gutenberg has advanced so much by then that all other page builders are obsolete. Or maybe we all use Googles website builder instead of WordPress. Maybe Themeum doesn't even exists anymore by then…
Furthermore, a lifetime deal for a new page builder (or any kind of software) should give early adapters a good deal for putting their trust in a new product. This isn't a good deal.. at all.
I think WP Page Builder is quite promising. It works really intuitive and offers a lot of features and customization options. The free version can definitely measure itself with other free page builders like Elementor and Brizy – I might even prefer WP Page Builder over those.
That doesn't go for the pro version though. WP Page Builder Pro just doesn't offer enough added value compared to it's competitors. That's partly because there's already so much in the free version (contact form, shape dividers, posts module, image filters), and partly because it just misses some important features that others do have. But then again, it was only released a year ago. 
WP Page Builder Pro does offer 10 extra addons and 26 extra layout packs, for a reasonable yearly price. I would not recommend the lifetime licence though, because I think it's way too expensive.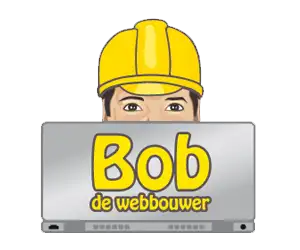 Need help with your website?
This article is written by Bob the webbuilder, an allround website expert who blogs regularly about all kinds of subject to help you build your website. Do you need help?
Hire Bob to build your website or improve your existing website. 
This article contains affiliate links. That means I get a compensation when you buy one of the page builders mentioned in this article. The price you pay is still the same so it won't cost you anything, but it will help me to help you with these kind of free articles.
So if you're going to buy WP Page Builder Pro, I would really appreciate it if you use
this link 🙂
Are you going to use the free version of WP Page Builder or another free solution, but still want to help me out? Then I would really appreciate it if you would make a small, one time donation via the button on the right 🙂
Related Posts