Thrive Theme Builder settings
The Thrive Theme builder is off to a good start. You first need to install the Thrive Product Manager plugin and login to your account, and then you can automatically install and activate the Shapeshifter theme that includes the theme builder. 
You are welcomed by a nice installation wizard, that lets you set your logo, your main brand color (which will be used as the accent color for the theme), and default layouts for your header, footer, blog (archive and single), pages and homepage. 
For the homepage, you can use an existing page, or choose from a few pre-designed layouts. After you've set the basics, a 15 minute video takes you through the basics of the Thrive Theme Builder (which you can click away if you want of course). 
The most noticeable element of the Thrive Theme Builder is the left sidebar.
Here, you can adjust the settings you made in the wizard, but you can also set the default typography for the headings, paragraph, links etcetera.
To keep your sites design consistent, the default color palette you can choose from only has different shades of the brand color you choose before.
However, you can also add your own colors and set them as global. The advantage of that is if you change that color in the settings, it will change everywhere you've used it.
The brand color is also a global color. 
At the bottom of the page, you can access the revisions, and undo or redo your last edits. You can also preview how your page looks on mobile and tablet there. 
At the top of the page, you can access the page settings. There, you can adjust things like publication settings, which template you want to use on this specific page (so you can set a custom template for each page, e.g. a template with a sidebar on one page, and a template without a sidebar on another page), and show or hide things like the header, footer, post title, featured image etc.
Thrive Theme Builder templates
At the moment of writing, you can choose from 33 default page templates.
Every template consist of multiple elements, like a header, top section (=hero), content area, bottom area, footer and sidebar.
You can easily edit every element of a template; just click on the part you want to edit and the settings for that specific part will open in the sidebar. 
If you click on the header for example, you can replace the default header with another one (choose from 30+ header templates), set the header as transparent or sticky, change the typography, change the background and set a shadow or divider.
You can choose between 37 top sections, 23 bottom sections (ideal for a newsletter subscription for example), 28 footers etcetera, so there have a good variety to choose from.
Another cool feature is the use of global fields in the Thrive Dashboard. There, you can set things like the contact details of your company, links to your social media profiles, privacy policy, contact page etcetera, and even make your own global fields.
Those global fields can be used in your templates, and if you edit those in the dashboard (eg because your phone number has changed), it will update everywhere you've used it.
For editing content elements (like text, images, buttons), the Thrive Theme Builder uses a light version of Thrive Architect, Thrive's own page builder. 
Thrive Architect used to be sold as a separate plugin, but because you also need to be able to edit your content with just the Thrive Theme Builder, there is a basic version with fewer options built into the Thrive Theme Builder.
However, since February 1, 2021, Thrive only offers a membership (Thrive Suite,
see below) which also gives you access to the full version of Thrive Architect.
Thrive Suite
In the past, you could purchase Thrive Theme Builder as a separate product. However, nowadays Thrive Themes only offers a membership (called Thrive Suite) that gives you access to all of their products. Apart from Thrive Theme Builder and Thrive Architect, you'll find the following products in Thrive Suite:
Pricing
Thrive Suite costs $ 228 per year ($ 19 per month). For that price, you can use all their products on up to 25 websites.
Conclusion
Thrive Theme Builder is a really nice builder. I like that you can just click on a template part – like the header, footer, top & bottom section and sidebars – to edit it, instead of having to go to the backend to edit them like in most other theme builders. I also like the installation wizard and introduction video. Things like global colors are cool too. Especially combined with the other products in Thrive Suite, they offer a great product range.
However, the pricing is not that great in my opinion. Elegant Themes (the company behind Divi), offers a lifetime licence for all of their products for about the same amount. 
But with Elegant Themes, that's a one time amount, including lifetime updates and support, and you can use their products on an unlimited number of websites. 
One of those products is Bloom, a plugin that offers the functionality as Thrive Leads (a little less extensive though) and Divi has a built-in A/B testing feature for any element.
The price is absolutely the only reason why I wouldn't recommend it, because all Thrive products are at the top of their game. So if these tools are worth it in your opinion, don't let me hold you back and go for it!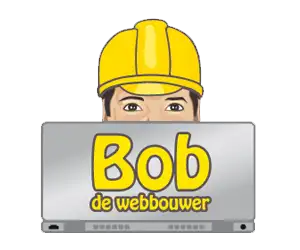 Need help with Thrive or another site builder?
Do you need help with Thrive or another builder like Divi or Elementor? Or are you looking for someone that can build a website for you with these tools? Look no further!
This article contains affiliate links. That means I get a compensation when you buy Thrive Architect or one of the other products mentioned in this article. The price you pay is still the same so it won't cost you anything, but it will help me to help you with these kind of free articles. So if you're going to buy one of the products above, I would really appreciate it if you use this link 🙂 
Are you going to use Elementor or another free solution, but still want to help me out? Then I would really appreciate it if you would make a small, one time donation via the button on the right 🙂
Related Posts