I discovered PremiumPress back in 2015, when a client wanted me to build a dating website for him. I was quite impressed with their features so I bought a lifetime licence, and used their themes on a few other listing websites after that. Later on, I discovered Toolset, which offers a lot of freedom but also has a pretty steep learning curve and it isn't cheap either… And even if you know how to use Toolset, it will still take a lot of time to build what you want.
I kinda forgot about my PremiumPress licence, until I got an e-mail that they released a new version (v10), which integrates with the popular Elementor page builder.
So let's see what's new!
What's a listing website?
When we're talking about listing websites, you can think about a business directory, a classifieds website like Ebay, a holiday rental website like booking.com, a real estate website, a car dealer website, a membership site and even a webshop. PremiumPress offers them all, and then some! View all PremiumPress themes.
PremiumPress themes are very feature-rich. All the functionality you need is already built-in, you don't need any third party plugins to get started. Just install one of the demo sites and you're ready to go! 
Some of the features are:
Custom search and filters (e.g. on distance, category, price, keyword)
Custom categories and custom fields
Google Maps support (show your listings on Google Maps and filter on distance)
Front-end submissions forms, so users can submit their own listing
Paid listing packages and membership systems
Payment gateways, like PayPal, Stripe and Adyen, so you can charge for listings
Banner / advertisements system
Direct messaging system
E-mail and newsletter system
Feedback / rating system
20+ different child themes / templates for every theme, so you can choose between several looks
Almost 120 custom Elementor blocks with PremiumPress features included
Slick dashboard for users as well as for the admin
Multilingual support
Did I tell you PremiumPress themes are feature-rich already 😉 Let dive in a bit deeper into some of those features!
Custom fields, search and filters
The first thing you need when you're thinking about building a listing website is custom fields.
So what are custom fields exactly? They are fields that belong with a certain product or service. When you're creating a fashion webshop, you'll need a custom field for the price, one for the colors, one for the sizes etcetera. If you're building a holiday home
rental website, you'll want a custom field for the amount of bedrooms, if it has a private pool, if it's close to the ocean etcetera. 
And if you're building a dating website, you'll need custom fields for the age, hair color, eye color,  length etcetera.
PremiumPress allows you to add you own custom fields, so you can really tailor them to your specific needs.
Next, you'll want custom search and filters so users can filter on those custom fields, like you see in the screenshot on the left.
With PremiumPress, you can filter on just about anything. By default, you can set a min/max price, filter on categories, filter on distance (with Google Maps) or search on a keyword, but you can also add filters for your own custom fields. You can also deactivate any of the default filters.
The filter system is built with Ajax technology, which means the results will update immediately when you select one of the filters.
Really cool!
Make money with paid listings, memberships and banners
Most listing sites exist because their owner wants to make some money 🙂
PremiumPress has got you covered in that area too!
The easiest way to make money with a listing site is let users pay to add their own listings on your site.
In order to grow a starting website, you'll probably need to have a free option too, but there are plenty of possibilities to add paid enhancements.
PremiumPress let's you create multiple packages, and you can set different values for each of them. 
You can set the number of images the user can upload with a package, set if they can upload videos, display a "featured" badge, display a listing on the homepage, display a listing above all other listings, and set the amount of days the listing is shown. You can even set the payment to be recurring.
Next to charging users to place listings, in some themes, you can also charge users to view listings with the 
built-in membership system. You can restrict profile pictures, profile info and the use of the messaging system (send and read separately) for members only. Just like with listings, you can set multiple packages with different features, and also with different durations. You can even hide specific content for members only by wrapping the content you want to hide in a shortcode.
PremiumPress has a built-in e-commerce system and offers multiple payment gateways, including Stripe, PayPal and Adyen, but also a few local payment providers.
So you don't even need WooCommerce, though that might be considered a downside since PremiumPress isn't compatible with Woo. 
Furthermore, PremiumPress themes feature a built-in banner system so you can sell advertising space on your site. That's also quite versatile; you can choose between a bunch of positions and formats, and set an end date or a maximum number of impressions or clicks (which are measured as well). Next to image banners, you can also use a code so you can run AdSense or affiliate banners.
E-mails, newsletter and direct messaging
You can send a bunch of simple, automated e-mails to your users, like an order confirmation, a reminder their listing or membership has expired (but not reminders just before it expires unfortunately) and a new message notification. You can also send a mass e-mail to all your users, and there's even a built-in newsletter system. However, the newsletter system only allows for plain text, no images or layout options, so I wouldn't recommend to use that. Better go with MailPoet or MailChimp for newsletters.
I've mentioned the direct messaging system before. Again, it's quite simple, but quite cool as well. Especially since you can block reading and/or sending message for free users.
Imagine you're on a dating website and you get an e-mail that someone send you a message, but you can't read it – or you can read it, but you can't reply. Would you be tempted to upgrade to a paid membership that does give you access to the messaging system? I'm sure you would be!
Build your pages with Elementor
When I first discovered PremiumPress, they had their own page builder. That worked okay, but was quite limited. Thankfully, later on they decided to replace that for Elementor, which was – and still is – the most popular free page builder around. 
There are quite a few templates available in PremiumPress themes; there's a template for the homepage, the about us page, the memberships page, the add listings page, the contact page etcetera. For all of those templates, there's a default design, but you can edit that design in Elementor or replace with any saved template from your Elementor library.
Of course, you can use all the default Elementor widgets in those designs, but PremiumPress also added a few widgets of their own. With one of those widgets, you can add one of the almost 120 custom blocks PremiumPress made for Elementor. 
Of course, those blocks utilize the PremiumPress features, so they contain elements like listings, custom search and filter options etcetera. You can even set a site width header and footer, which is normally only possible with Elementor Pro.
The only downside with those blocks is that you can't customize them as much as you would expect with Elementor. For example, you can set a global primary and secondary color in the theme settings, but those are the only colors you can choose for things like headings and buttons (well, next to black and white). This will help you to keep your design consistent throughout the entire website, but just having 2 or 4 colors feels a bit to limited – especially since Elementor has a global color system built in. Why not just use that?
But apart from that, I really like the Elementor integration in PremiumPress templates. 
Talking about templates, each PremiumPress theme comes with 20+ child themes / ready made designs, so you have the choice between a good number of different look & feels to get you started quickly.
If you just need a single theme, you pay $ 99 which comes with 6 months of support and updates. If you want access to all of the PremiumPress themes, you pay $ 399 which gets you 12 months of support and free updates. With both licences, you can use the theme(s) on an unlimited number of your own websites. If you build websites for clients, you'll need the developer licence which costs $ 599. 
You can extend the support and updates period with 6 months for $ 49.
Did I tell you PremiumPress themes are extremely feature-rich already? The pricing is a bit rich as well though… these prices would be great if they included lifetime updates, but since you only get 6 or 12 months of updates, they are a bit high in my opinion. However, these aren't your normal brochure / allround themes, and if I would have to create a website with all of these features with Toolset, it would cost you thousands of Euro's. 
So the pricing may be a bit high, you do get A LOT of value for your money. If you're looking for a quick and affordable way to get a listing website, I would absolutely recommend checking out PremiumPress!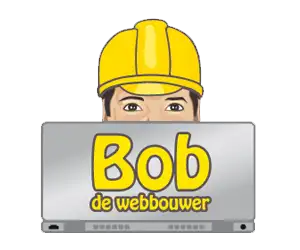 Need help with your listing website?
This article is written by Bob the webbuilder, an allround website expert who blogs regularly about all kinds of subjects to help you build your website. Do you need help?
Hire Bob to build your website or improve your existing website. 
This article contains affiliate links. That means I get a compensation when you buy a PremiumPress theme via the links on this page. The price you pay is still the same so it won't cost you anything, but it will help me to help you with these kind of free articles.
So if you're going to buy a PremiumPress theme or membership, I would really appreciate it if you use this link 🙂
Are you not going to buy a PremiumPress theme, but still want to buy me a cup of coffee or two? Then I would really appreciate it if you would make a small, one time donation via the button on the right 🙂
Related Posts